-- Looks like your using IE6. The site should work but transparencies will be missing --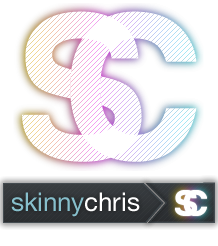 Choose a track to view more information
ABOUT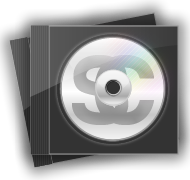 Skinny Chris is an electronic artist from Swansea, South Wales. Chris specialises in creating melodic music from many different genres, including breakbeat, trance, progressive & funky house and ambient.
Chris' influences include artists such as BT, Hybrid, Way Out West, Daft Punk, Pryda and Steve Angello.
Chris hasn't yet given up his day job.
STUDIO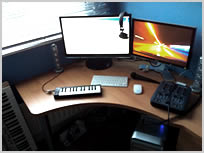 Skinny Chris currently has a modest studio setup in a single room. Chris hopes to expand this studio bit by bit over time.
CHRIS' EQUIPMENT
2006 Apple Mac Pro 2.66Ghz
Apple Logic Pro
Focusrite Saffire Pro 24 DSP
Akai LPK25 Mini Keyboard
Evolution / M-Audio MK-449C
Roland JV-30 Keyboard
M-Audio X-Session Controller